By Kinouwell |
30
July 2021 |
0
Comments
How to Choose Office Tables and Chairs?
Kinouwell Office Furniture is Your Choice
1. Materials

For example, mahogany is higher and more expensive than solid wood; solid wood office furniture has more advantages than veneer office furniture; office furniture made of veneer has more advantages than office furniture made of panels. Among the cardboard office furniture, melamine board is better than MDF, and MDF office furniture is better than particleboard office furniture. In particular, mahogany and solid wood are classified into E0, E1, and E2 according to the formaldehyde content of the boards.

Material refers to the material advantages of a particular office furniture. The materials are relatively simple now. The main materials are few, but you need to remember which is better.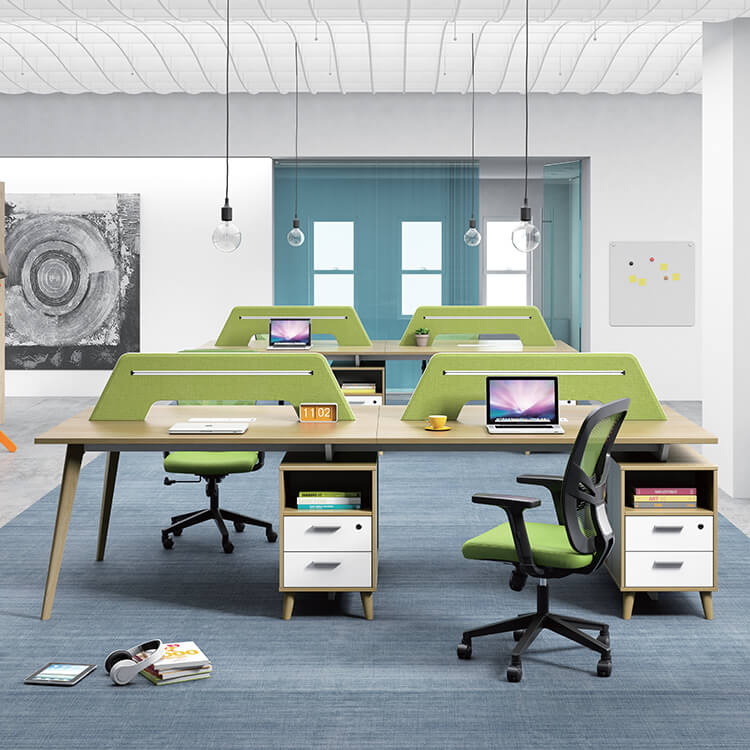 2. Structure

The structure actually includes the design. A good design should be both practical and beautiful. Practicality can actually make consumers more comfortable and convenient. For example, fabric sofas should be easy to disassemble and clean, and the legs of some tables and chairs should be thickened to make them more stable.

This is office furniture. It is a sofa when it is opened, and a table when it is closed. The design is very clever. In addition, beautiful designs can also attract consumers, but there is not much room for buying guides in this direction. Because customers have different aesthetics, it is difficult for others to like or dislike office furniture.
3. Price
4. Accessories

Accessories generally refer to hardware on office furniture. If imported or manufactured by a hardware company, it can also be a good place to buy. In addition, the installation of fashionable office furniture accessories can add luster to office furniture and leave a deep impression on consumers.

5. Craft
Good craftsmanship can raise the quality of the product to a higher level. At some point, advanced technology can determine the quality of a product. It goes without saying that consumers usually cannot distinguish the advantages and disadvantages of the process, and they need to introduce them in detail from the buying guide to increase their confidence in the product.

6. Service

Professional office furniture manufacturing and customization, assist in the design and decoration of office space, free on-site survey services, public furniture disassembly and repair, corporate relocation, services, etc.
Leave a Reply
Your email address will not be published.Required fields are marked. *