By Kinouwell |
20
August 2021 |
0
Comments
What is A Gaming Chair?
E-sport chair, short for gaming chair.
To put it simply, esports is an activity where esports compete at a "Competitive" Level. E-sports is the use of electronic devices as sports equipment for human intelligence against each other.


Project Introduction
The seats used by the contestants are gaming chairs.
The gaming chair is ergonomically designed to facilitate user operation and experience. Because some games require a lot of energy and long periods of sitting, the gaming chair provides comfort.
Scope of Use
The gaming chair is very powerful. It is no longer limited to race seats. Has been widely used in people's work, study and production sites. The gaming chair has a very high ergonomic design, which is of great benefit to human health.

Function
1. Fabric mix and match: Fabric mix and match is a major feature of the gaming chair. According to the comfort test results of european seat experts, the backrest is made of sports car special soft leather, the seat cushion is made of racing car special carbon fiber leather material, and the wing is decorated with the acclaimed racing car special granular cloth.

2. Mix and match: Mix and match is also a feature of the gaming chair. As you can see from the images we provided, the gaming chair is even more colorful, incorporating the concept of a black and white check pattern that perfectly captures the spirit of the game.

3. Visual effect: The visual effect of the gaming chair is relatively strong, the overall shape of the fashion atmosphere, not only first-class practicality, decoration is also first-class, the gaming chair has well realized the perfect transition from pragmatism to new vision.

4. Steel frame upgrade: The gaming chair is different from the normal chair. The internal frame structure of the gaming chair has been optimized on the original basis. The overall frame is thickened by 1mm to improve comfort and safety.

5. High straight back: High straight back is also a feature of gaming chairs. The high and straight backrest design of gaming chair, made up for the disadvantage with low backrest of most computer chair at present, head and neck cannot backrest. The play chair allows the body to sit without tiring.

6. Adjustable armrest: The armrest of the gaming chair can be adjusted at will, so that the long-time operation of the keyboard and mouse elbow is 90 degrees angle. This will prevent shoulder and wrist sliding and slouching caused by prolonged sitting fatigue.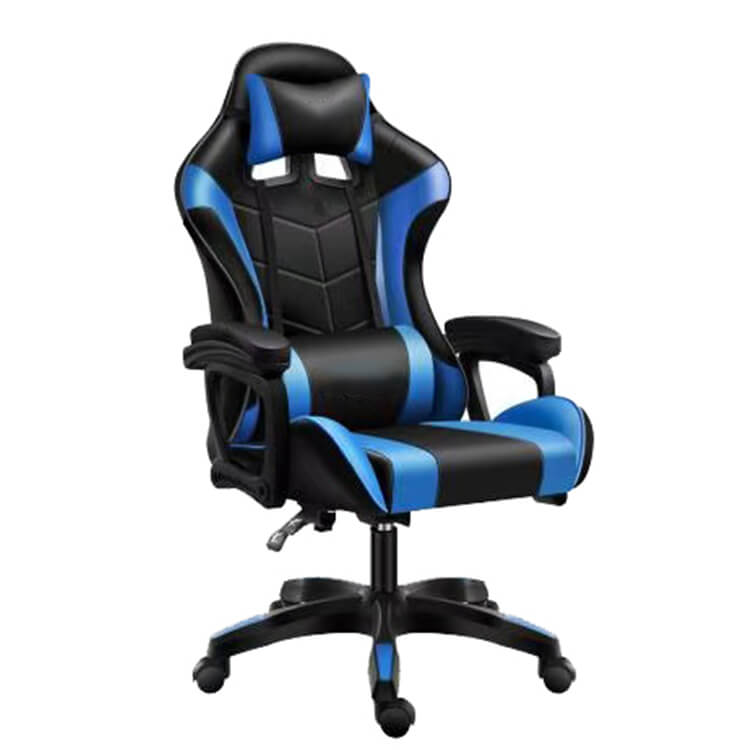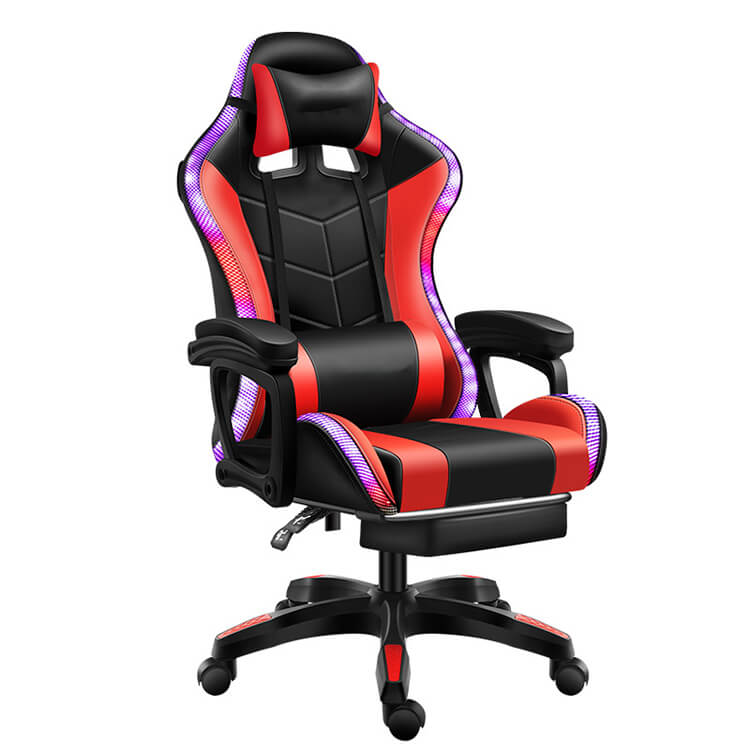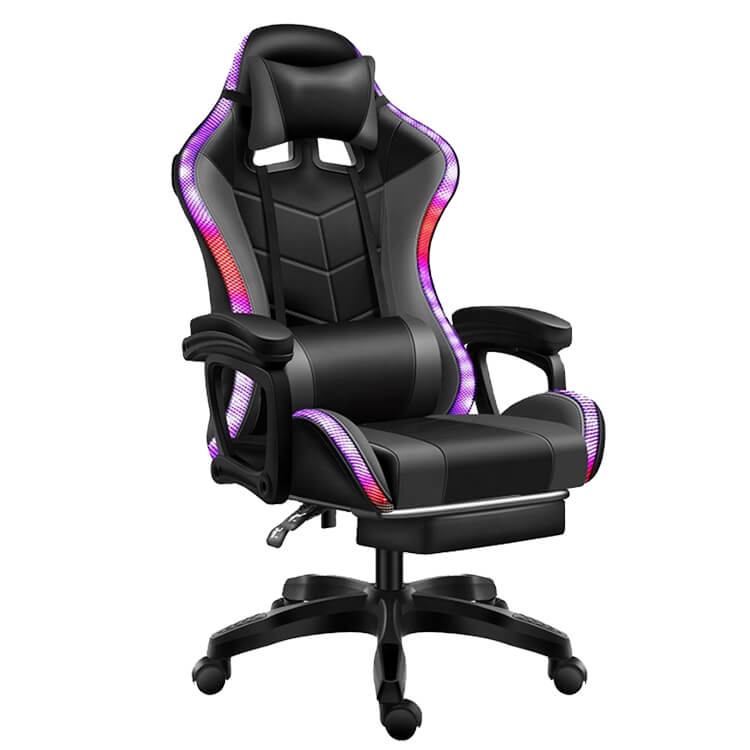 Leave a Reply
Your email address will not be published.Required fields are marked. *